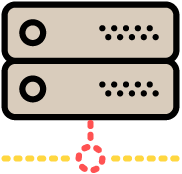 MCMS
ARENA mobile content management system (AMCMS) is a type of content management system (CMS) capable of storing and delivering content and services to mobile devices, such as mobile phones, smart phones, and PDAs. This systems can be use as discrete systems, or may exist as features, modules or add-ons of larger content management systems capable of multi-channel content delivery.
Mobile device has unique, specific constraints including widely variable device capacities, small screen size, limited wireless bandwidth, small storage capacity and comparatively weak device processors.  AMCMS can deliver content as per device requirement. This platform can be used on the business to consumer mobile market place with ringtones, games, text-messaging, news, and other related content delivery. Also it can be used for any other Business to business or business to employee situations, allowing companies to provide more timely information and functionality to business partners and mobile workforces in an increasingly efficient manner directly on there mobile.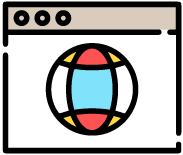 Mobile Content and VAS Service
Arena phone is a leading pioneer for publishing value-added mobile content, services and applications for today's dynamic mobile market. Dedicated in providing first class entertainment, informative and relevant mobile content; Arena currently work with Grameenphone, Robi,Teletalk, Banglalink, Airtel in Bangladesh. Arena has direct agreement with all those operator or their managed service provider to provide various type content both their on deck and off deck wap portal, SMS based services, IVR and CRBT services. Currently Arena is one of top on deck content provider on various local operator.
From beginning arena also provide mobile content management and delivery services in various country around the world such as Italy, Spain, India, Thailand, UK, Portugal, Brazil, USA market and directly work with various operator and managed service provider through its international partner by its experience development and support team.
Arena has a strong in-house team containing graphics designer, theme creator, video animator and ring tone creator to develop mobile content as per requirement for any event around the world by using any language.
ARENA has strong partnership with more then 20 local and international partner, aggregator such as :
Thumbstar Games
Mukta Arts
United Fun treader
FTV(Fashion TV)
Twist Mobile Pvt. Ltd.
Triotech Solutions
IEG
and many more
Bangladesh has around 72 million mobile phone user and Arena working closely with it's partner for providing various type of content and Service such as :
Mobile CMS Platform: Arena has own platform for distributed mobile content  which is compatible with both smart and feature phone and deliver deck,content,banner  as per device model, platform, deck size etc.
Applications: Business, Health care, Marketing, Education, Entertainment, Utility, Fun, Communication
Gaming : Action, Racing, Arcade, Puzzles which supported on variety platform
Wallpaper : Bollywood/Hollywood Wallpaper, Event Based Wallpaper/Animations,Live wallpaper and different other category such as Bangladesh nature, Funny, Cartoon Strip, Islamic
Video : Bollywood/Hollywood and Bangladeshi Movile and drama clip. Fashion Video, VIdeo News, Funny Video, Cartoon Video
Music : Bollywood/Hollywood and Bangladeshi movi tone, International Music and Customize event tone to provide as RBT and ringtone.
Text based content : Health, Beauty, Fashion news and tips, Islamic Tips Hollywood/Bollwyood News and many more
Some of our available content for subscription service:
M-health
Life Style
Jokes
Astrology
Bollywood Gossip/News
Hollywood Gossip/Triva/ News
Music celebrity News
Latest movie
Funny/Famous Quotes
Sports News
Islamic alert (Holly Quran)
Islamic alert (Hadith)
Bible Alert
Love Poem
Love Tips
Relation Advice
Love Quotes
Love Greeting
Personality Tips
Pick of Lines
Please contact us for any kind of content  and service requirement
Arena always looking for building international and local partnership opportunity. We will be glad to work you for any kind of content and VAS related project in Bangladesh and abroad.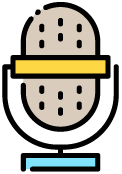 Sub(SMS Subscription)
Arena subscription service is an easy to use, yet incredibly powerful and successful tool to generate revenue and promote your service on a weekly or monthly basis, best of all , we will provide a complete manged service.
The SMS Subscription Service can be integrated into our Inbound SMS and Premium SMS service quickly and effectively. You can setup a project within a minute, specifying:
Frequency of subscription: Every 1-6 days, 1,2,3 weeks or 1,2,3 months after the original request
Create Pack: Create different pack based on category for send on selected weekdays, Selected date or selected time frame.
Content Management: Content upload from remote website, live website or manually input by web based content tool
Choose between pushing our mobile content and a range of tariffs for the content, HTTP or XML push to your server.
Users automatically removed from subscriptions when texting in STOP, or using our STOP service
Zero maintenance, far less hassle than writing your own subscription service
Completely manged when used with our services.
Enable or disable the service, and make changes online, real-time.
Choose between a repeat or once only push.
Choose the time slot you would like to push your subscription (e.g. at 7pm in the evening)
Arena also worked as sms based content provider for various kind subscription service:

Sms subscription based service is very much popular among general people.  More over to run a regular subscription service you need to obtain content from different sources, as well as need to have your own team for create those content as per your required format, target group, religion, culture .  Arena can take care all this pain for content sourcing for your subscription service. We will also provide support for content management, package creation, design advertisement, sourcing and provide text content as per your particular requirement.  Please contact us( bizdev@arena.com.bd/ or skype: brightcentral)  for your requirement  . We flexible in business terms.
Currently we can provide content on this below category :
M-health
Life Style
Jokes
Astrology
Bollywood Gossip/News
Hollywood Gossip/Triva/ News
Music celebrity News
Latest movie
Funny/Famous Quotes
Sports News
Islamic alert (Holly Quran)
Islamic alert (Hadith)
Bible Alert
Love Poem
Love Tips
Relation Advice
Love Quotes
Love Greeting
Personality Tips
Pick of Lines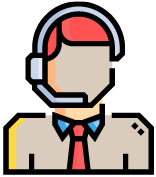 Creative and Informative Content Development Services in Bangladesh
Arena Phone BD develop as well as aggregate content for various media like TV, newspaper and digital platforms like apps, web and more. We even enable the delivery platforms too.
The content produced has an amazingly high consumption pattern.
Arena also offers services to other content owners for content conversion into new media platforms, as a content factory. Thus, from creation, publishing to billing mechanisms
-we offer a range of content services.
Our Content Development Services Include:
Category wise SMS making
Graphics design
Wallpaper & animation making
Short drama
Music video making
Creative video content
Event-wise content making
IVR content recording
Some item above is discussed in more detail below:
Category wise SMS making:
Arena provides a full range of SMS content creation services, including Life Style, Jokes, Astrology, Bollywood & Hollywood Gossip/Trivia/News, Funny/Famous Quotes, Sports News, Islamic, Love, etc. Let us create SMS content that meets your requirements and goals. We can manage all type of SMS content making services.
Graphics design
At Arena, we tend to design graphic content with a promoting perspective. Our creations don't seem to be solely visually appealing however they additionally satisfy the promoting goals of our valuable customer.
Wallpaper & animation making
Arena Phone BD offers complete unique Wallpaper & animation making services. We make all type VAS wallpaper & animation content with competitive price.
Arena is one of Bangladesh's leading animation studios, as an expert in varied kinds of animation, from 2d and 3d animation to product demos, viral videos, illustrations, banners, portraits, and caricatures. If you would like wallpaper and animation for your website, presentation, application, drama, movie, or demo, we can style and make a compelling animation and wallpaper that meets your precise specifications.
For any kind of development, Lets work together
"There is nothing better than working with good people, if you have a project or requirement that you would like to outsource? or If you just like to talk with us then Please feel free to give us a call or mail us and we will get back to you within 48 hours."