Arena Phone BD Ltd. commenced its journey from 2007. Since its birth, Arena has worked hard and eventually proved its worth by growing into one of the strongest companies of its own kind. The company has been providing development services to various local as well as international organizations from the very beginning through the diverse projects on Website, Software, Mobile apps, Mobile Vas and Content development. Arena has been able to maintain the quality of work throughout for the last 12 years as vowed. The company has been certified ISO 9001:2015 as well as recognized to be a proud member of Bangladesh Association of Software & Information Services (BASIS) since 2008.Training any corporate staff/individual is extremely useful and effective not only from a business perspective but also from individual perspective. Arena realizes this significance and thus aims to provide high quality IT-based Professional training to corporate employees and Fundamental Courses for people with non-IT background in order to fulfill the demands of the IT career. This focus has developed over last few years to include a range of very successful apprenticeship Programs with success rates being maintained well above the national average.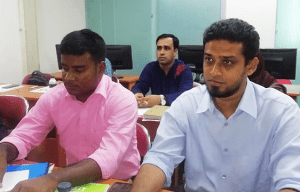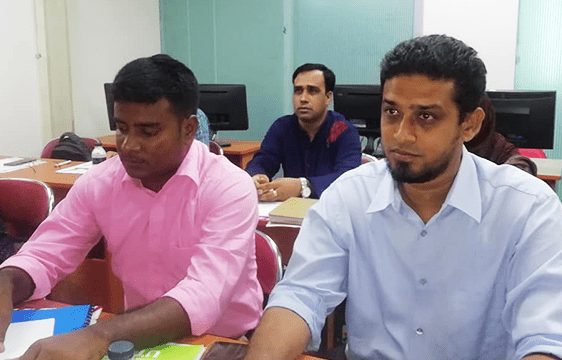 Arena also realizes, nowadays, IT outsourcing skill is one of the most productive skills for job or freelancing. For the increment of self-employment, outsourcing is the best way. Therefore, Arena provides training on appropriate and relevant courses for the development of outsourcing.
Arena has a strong training infrastructure & trainers. We have skilled trainers for IT training and has arrangement for good quality digital training classroom. We provide the world class course outlines. For different topics, we have assigned different skilled trainers. For comfortable training sessions, we have accommodation for 25-30 people with multimedia projector, AC, Wi-Fi and other digital facilities.
After successful completion of the course, Arena provides intern facilities as well. Arena also has job offerings, based on the performance as intern. Already we have arranged for lucrative jobs for more than 80/100 people either in Arena or in other organizations.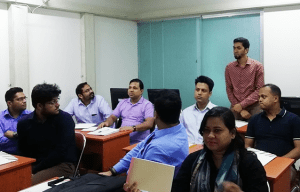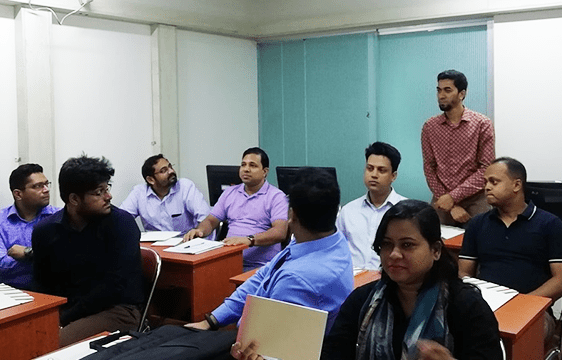 List Of Training Provided
Grow to Greatness: Smart Growth for HR Professionals
Introduction to People Analytics
Health, Safety & Environment Management
Total Quality Management (TQM)
Hazardous Chemical Safety Management
Diversity and Inclusion in the Workplace