Educational Institution Management Software
Educational Institution Management Software, often referred to as school management software, is a type of computer software designed to help educational institutions efficiently manage and streamline their administrative and academic processes. This software is commonly used by schools, colleges, universities, and other educational organizations to handle various tasks and operations related to student information, academic programs, finances, communication, and more.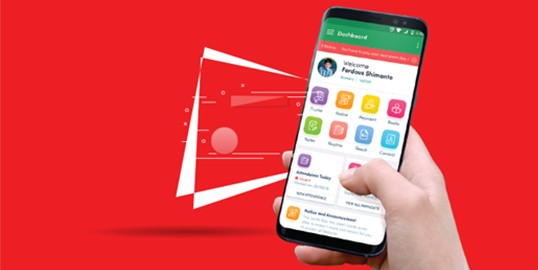 Our Educational Institution Management Software called Educlerk is a smooth operating and user-friendly software to maintain an educational institution.
The key features are mentioned below:
Admission
Daily Class Activities
Attendance Management
Payment Module
Payment Report
Examination & Result Management
SMS Management
SMS Updates to Parents
Library Management
Student Leave Management
Student Profile Management
Notification and Reminders
Basic Accounting Report
Teachers Profile Management
If you want to take your smart school management to the next level. Feel free to knock us. Call now (+8801844054109) to install your Educational Institution Management Software.